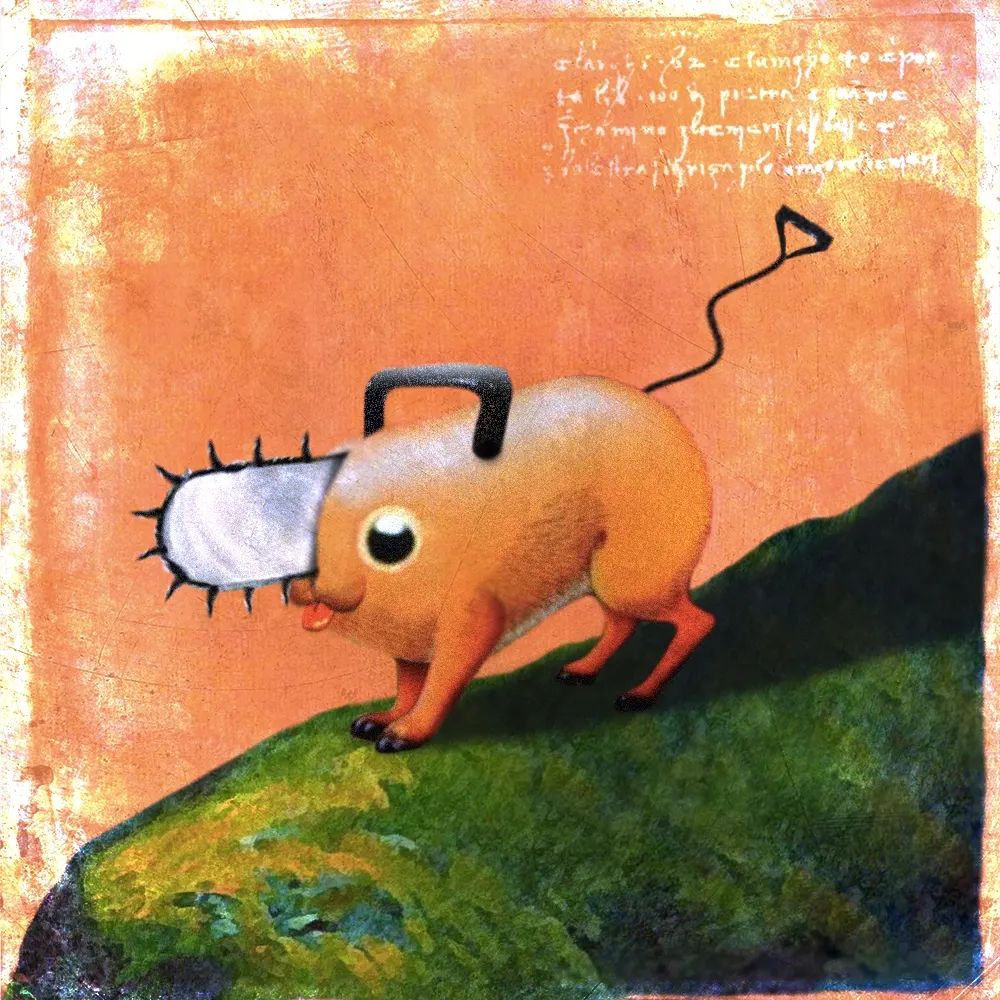 A tribute to Tatsuki Fujimoto's manga "Chainsaw Man" which I really enjoyed.

I made something that took elements of an old fashioned cover of a zombie movie combined with the innovation of the chainsaw demon character.

I also made an artwork by reimagining the protagonist's dog, Pochita in a nineteenth-century style illustration.