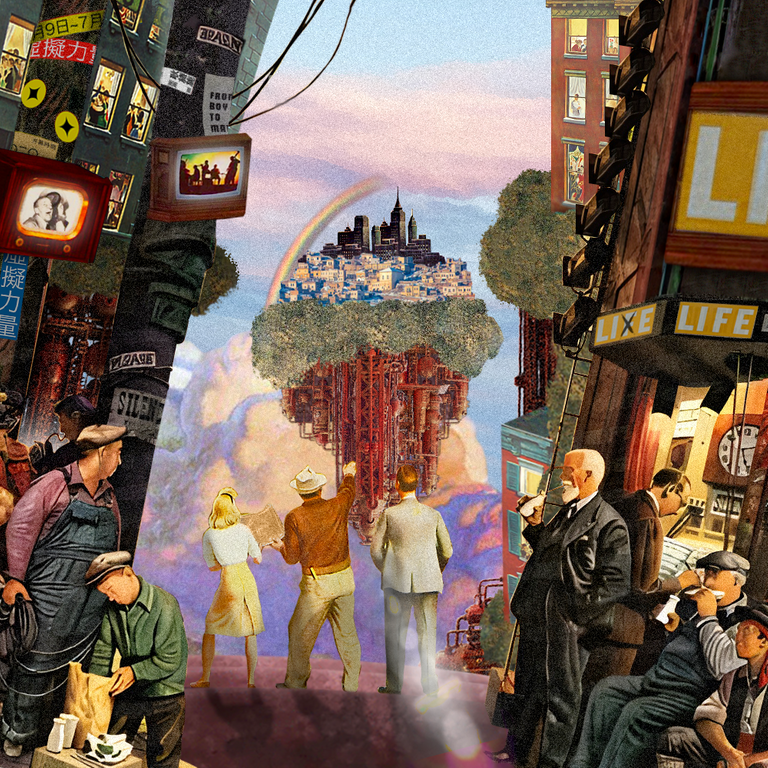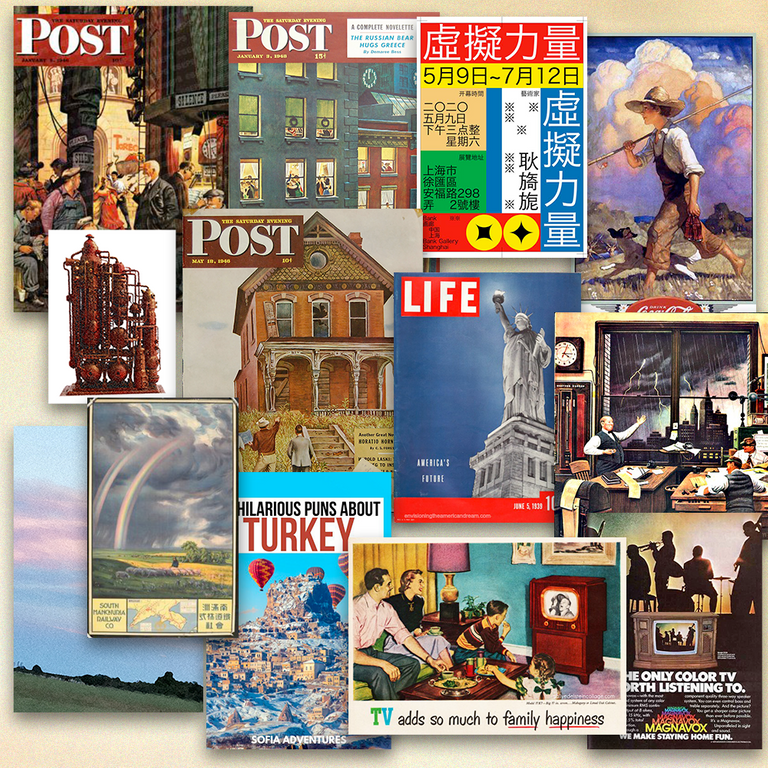 Un castello errante apparentemente irraggiungibile dalle città-cielo sottostanti, ormai l'idea di raggiungerlo ha abbandonato le menti degli abitanti di Nibelheim, eppure qualcuno ha ancora la folle idea di attraversare quei cieli.

una continua corsa contro il tempo, verso ciò che possiamo diventare, verso un obiettivo che si dice irraggiungibile, è giusto che tu lo raggiunga? Sei abbastanza? potresti davvero riuscirci?

quello che ci ferma è la paura di cadere, la sensazione di non avere terra sotto i piedi, senza rendersi conto che anche la terra più sicura galleggia nel vuoto.

Oh grande viaggiatore, quello che troverai a Stromberg non è la pace eterna ma una nuova, più grande realtà.



Ho sempre pensato alle grandi città come a qualcosa di affascinante, spaventoso e... lontano, lontano dalla mia realtà fatta di colline, boschi e silenzio.

la scelta era se rimanere bloccato in un posto che non mi dispiaceva o buttarmi in un mondo completamente nuovo.

Sono partito da questo pensiero e ho costruito questo collage ricreando una città dall'atmosfera steampunk. Ho utilizzato parti delle riviste Post, un volantino giapponese, uno spot della CocaCola e una foto che ho scattato, anche per le parti meccaniche ho preso parti da una "cattedrale", ne ho parlato in questo post precedente: https://hive.blog/hive-158694/@balabambuz/cathedral-twist

il messaggio che volevo esprimere è che secondo me, in questo mondo non ci sono eroi, solo persone normali che per un periodo della loro vita, decidono di smettere di ascoltare le paure e semplicemente rischiano tutto. scommettere tutte le cose terrene che possiedono per diventare qualcosa di più.
A wandering castle apparently unreachable from the sky-cities below, by now the idea of ​​reaching it has left the minds of the inhabitants of Nibelheim, yet someone still has the crazy idea of ​​crossing those skies.

a continuous race against time, towards what we can become, to a goal that is rumored to be unattainable, it is right that you'll reach for it? Are you enough? could you really succeed?

what stops us is the fear of falling, the feeling of not having ground under our feet, without realizing that even the safest land floats in the void.

Oh great traveler, what you will find in Stromberg is not eternal peace but a new, greater reality.



I've always thought of the great cities as something fascinating, scary, and... far away, away from my reality made of hills, woods and silence.

the choice was whether to get stuck in a place I didn't mind or throw myself into a completely new world. I started from this thought and built this collage by recreating a city with a steampunk atmosphere. I used parts from Post magazines, a japanese flyer, a CocaCola commercial and a photo i took, also for the mechanical parts i took parts from a "cathedral", i've talked about them in this previous post: https://hive.blog/hive-158694/@balabambuz/cathedral-twist

the message I wanted to express is that in my opinion, in this world there are no heroes, just normal people who for a period of their life, decide to stop listening to fears and simply risk all. bet all the earthly things they've got to become something more.