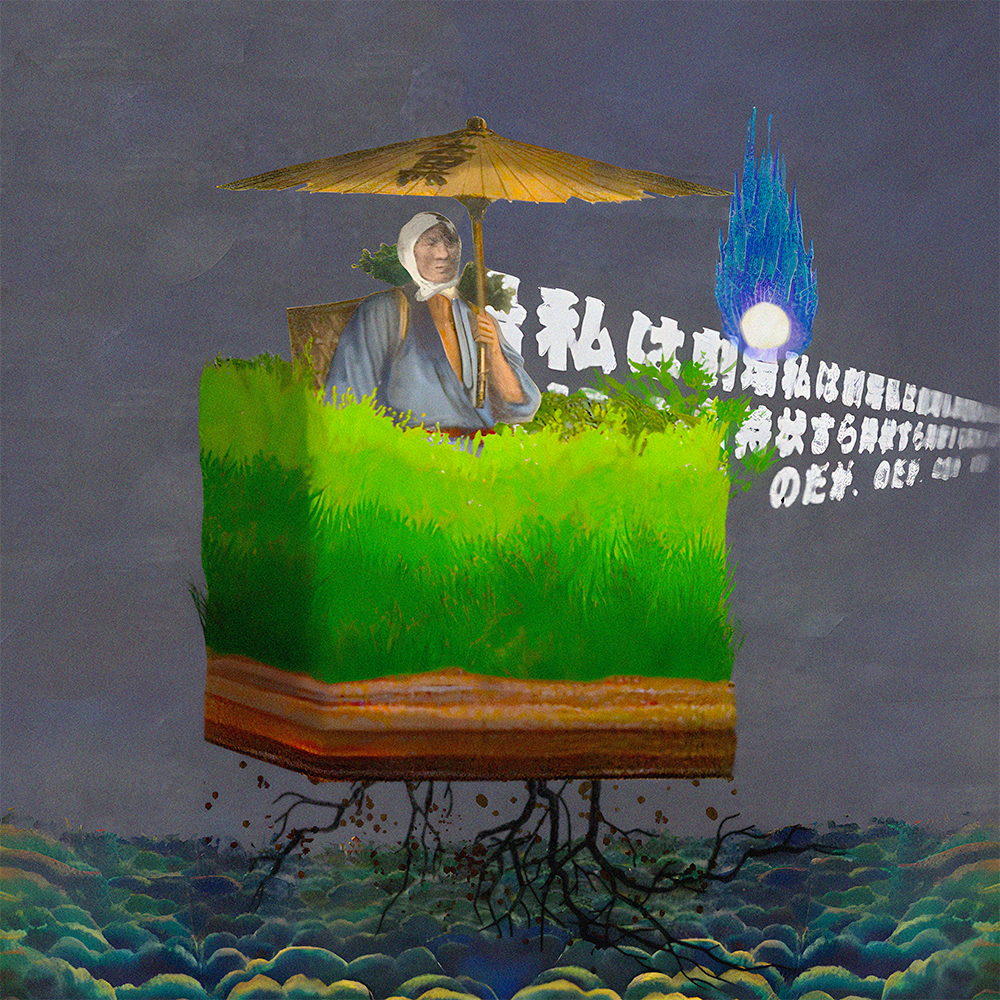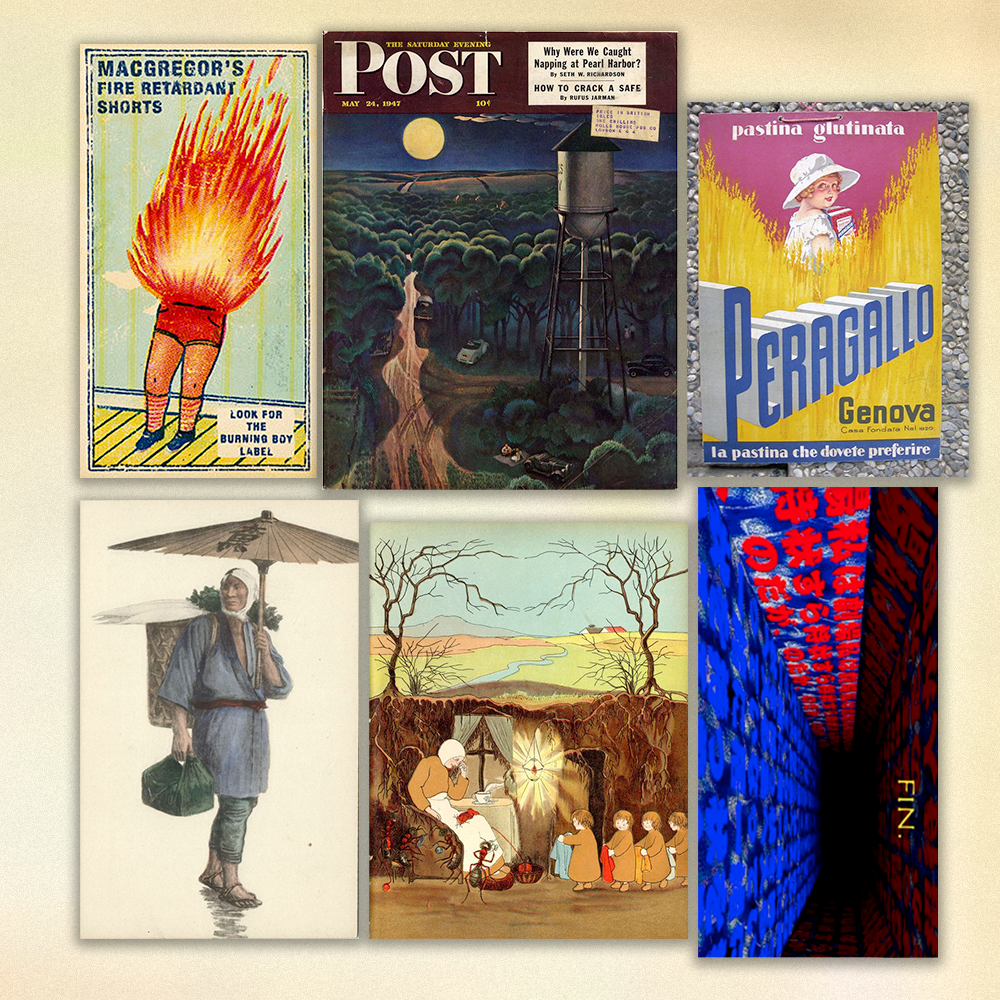 L'Ikigai è uno dei principi giapponesi più interessanti, che si può tradurre con le espressioni 'ragione per vivere' o 'ragione della propria esistenza'. Ognuno di noi ha il suo scopo nella vita e, ad un certo punto, arriva il momento in cui è necessario andare a cercarlo.

L'ho raffigurato come un contadino giapponese che insegue un fuoco fatuo in mezzo a un campo di erba alta. per seguire il nostro cammino a volte dobbiamo intraprenderlo da soli, camminando nel buio e inseguendo una luce fioca.

anche in questo caso ho utilizzato vari tipi di immagini e ho voluto riutilizzare la scritta presa dal gioco "LSD dream emulator" (angolo in basso a destra) e insieme ad essa l'etichetta di un marchio di pasta "Peragallo", la copertina di un POST e altre illustrazioni tratte da libri per ragazzi e da Pinterest.
Ikigai is one of the most interesting Japanese principles, which can be translated with the expressions 'reason to live' or 'reason for one's existence'. Each of us has his purpose in life and, at some point, the time comes when it is necessary to go and look for it.

I depicted it as a Japanese countryman chasing a will-o'-the-wisp in the middle of a tall grass field. to follow our path we must sometimes undertake it alone, walking in the dark and chasing a dim light.

also in this case I used various types of images and I wanted to reuse the writing taken from the game "LSD dream emulator" (bottom right corner)and together with it the label of a pasta brand "Peragallo", a POST cover, and other illustrations from kids' books and from Pinterest.